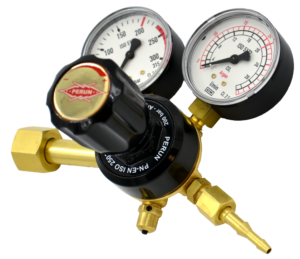 Already in sale new single-stage cylinder regulators with the use of improved design solutions soon. The new line of "SLIGHT" reducers with a modern, compact structure lowered the consumption of colored materials, which in turn will reduce the weight of the reducer.
The reducers use a block precision micro valve with a filter made of metallic sinters and light metal pressure castings for the reducer cover.
The reducers will be made in accordance with the PN-EN ISO 2503 standard, maintaining the operating parameters of the currently manufactured reducers.